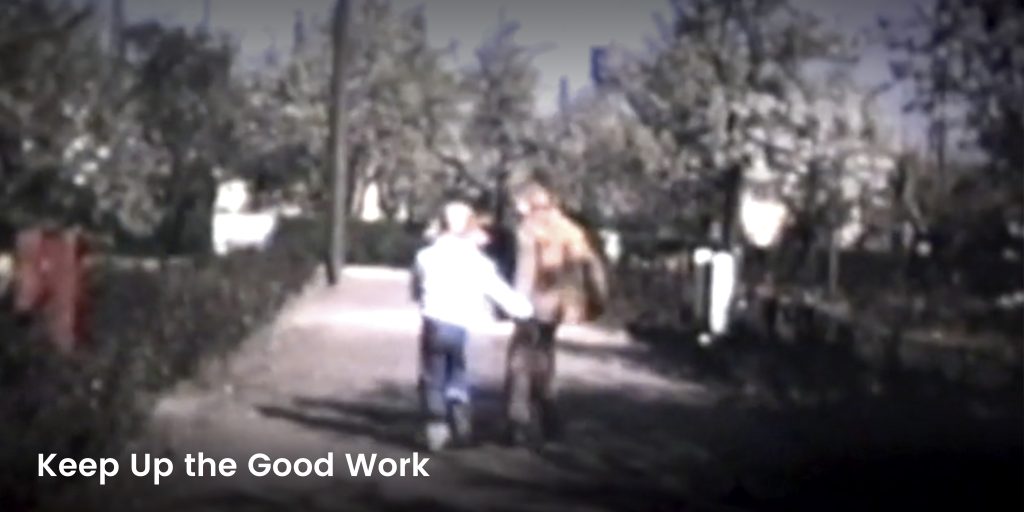 Keep up the Good Work
Frohes Schaffen

DOCU | FILM
Germany 2006
13 Min
Directors: Ulrike Franke, Michael Loeken
The film tells the story of a childhood in the seventies, in Dortmund's Nord-Ost allotment gardens. The gardens are located directly beside the site of the former Westfalenhütte industrial site. Old Super 8 footage from that time shows the juxtaposition of blossoming flowers and smoking chimneys.
---
CLIP
---
FESTIVALS
2007 — 53. Internationale Kurzfilmtage Oberhausen, Germany
2007 — 12. Filmfestival Münster, Germany
2007 — DOK Leipzig / 50. Internationales Leipziger Festival für Dokumentar- und Animationsfilm , Germany
2007 — blicke Filmfestival des Ruhrgebiets, Germany
---
STILLS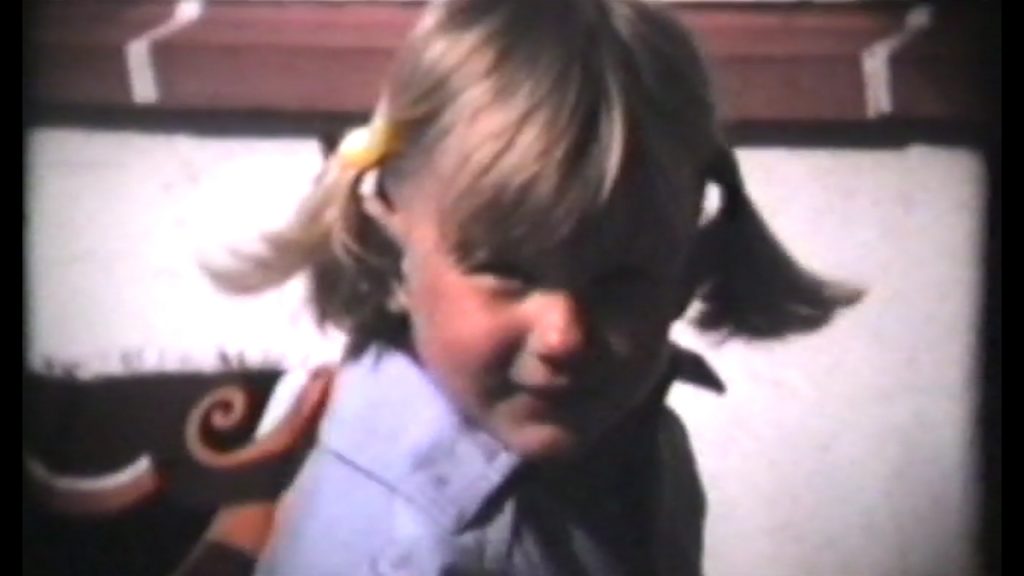 ---
SYNOPSIS
"Keep Up the Good Work" illuminates the difference between that which has disappeared and the process of disappearing. How we see things that have already disappeared is shaped by our own vision, desires and memories, while the process of disappearing is an irrevocable part of the eternal cycle of transformation.
The viewer first sees images of life in a remembered Germany. The language is emphatic, the scene idyllic: there is a family, presents, joy, meat and gardens. Clean-cut men who take pride in and enjoy their work, a woman who spends happy hours at the grill, carefree children concentrating on learning how to best spend their bright futures. The amateur filmmaker has focused his attention on accurately depicting his ideal life.
Meanwhile, in the very same city, in another time taken from a more recent past, a steel factory is dismantled by Chinese workers and shipped off to a new homeland. Contemplative images show telling details and the ultimate realization of this superhuman, seemingly impossible undertaking, breaking down the immense task into clear steps: the dismantling of the building, the loading of the parts onto vehicles, the pieces leaving their original site and then departing the country altogether. The viewer finds himself caught between two very different portrayals of existence, all accompanied by eerie music conveying a mood of longing, and set against the steady change of seasons, the myth of nature's immortality.
While "Keep Up the Good Work" at first questions whether the world as we remember it ever really existed, the interweaving of the two levels as the film progresses evokes the uncertainty of an ever-changing and hence indeterminate, always alien, reality. Although in the ongoing cycle of things the old factory seems to have more of a future ahead of it than the people who inhabit, construct and deconstruct the realities shown here, both storylines represent the duality of human existence, relentlessly marching onward toward decay, shaped by the recognition of what life is and the knowledge of inevitable disappearance. After watching "Keep Up the Good Work", you think back to a family that leaves a garden behind, and a ship loaded with the rusty pieces of a dismantled factory, slowly receding into the distance on its way toward China – and you remember that someone was there filming it all.
---
CREDITS
Keep up the Good Work
Frohes Schaffen

Germany 2006
13 Min
Directors: Ulrike Franke, Michael Loeken
Director of Photography: Michael Loeken, Rüdiger Spott, Jörg Adams
Location Sound: Csaba Kulcsar, Michael Loeken
Editors: Timothy McLeish, Ulrike Franke
Supported by: Filmstiftung NRW
---